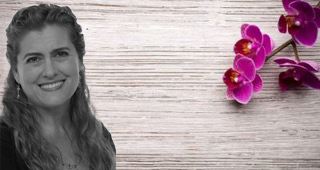 Ready to Make an Appointment?
You Long for the Ability to Parent Free from Doubts:
"Will everything be okay with my living kids?"
"Will I ever be free from the worries that resulted from our loss?"
"Are my living children paying the price of our past loss due to my insecurities?"
If so, you are not alone!
Many parents struggle with these questions for years without connecting to a sense of calm capability in their parenting.
Whether your surviving children were born after your loss or they were born prior and they, too, experienced the loss, you may have ongoing concerns. Once you've endured a traumatic loss, whether from miscarriage, stillbirth or the death of an older baby or child, doubts may linger and negatively influence how you parent your other children.
Perhaps You Experience:
The pain of feeling set apart from close friends and family

The sense that talking about your feelings around those who haven't experienced such loss is taboo and stigmatizing

Awkwardness in how you respond when asked how many children you have

A lingering sense of self-blame and guilt, even when it's entirely unfounded

Lack of confidence in how you and your family talk about your past loss and the significance of the deceased child to the family

Inner worries every time your living children take a step forward in their development; you fear that you won't be able to protect them
Parenting Doesn't Have to be Filled with Anxiety and Fear
Through individual, couple or family counseling, you can have:
The strength of a supportive community

The ability to ask for understanding and acknowledgment from others

Confidence in your decision to share the right amount for you, no matter the situation

Freedom from residual doubts and a sense of internal peace

Trust that you and your family can acknowledge the baby or child who died in a way that is inclusive and respectful

Assurance in yourself as a skillful parent
You Can Break Free from Unproductive Patterns to Parent the Way You Have Always Envisioned
No one taught you how to survive the loss of your precious child and return to the challenging job of parenting your other children, so expecting yourself to do so automatically is unrealistic.
I have extensive experience in providing counseling to parents who have struggled with the grief of losing a beloved baby or child. They are determined to be the best parent they can be despite the profound loss they've experienced.
Through counseling, I will assist you in defining your role as a parent. You will discover how to set appropriate limits that reflect your values rather than automatically react due to your past pain. You can grow as a parent and relate to others in healthier ways. You can find a way to address your fears and decide how much influence to allow them. You can feel safe and effective in your role as a parent and participate with your family in a satisfying and meaningful way.
As an interactive, solution-focused therapist who has experienced such loss first-hand, I provide support and practical feedback to help you resolve current problems and long-standing patterns. With sensitivity and compassion, I help parents find solutions to the unique challenges of parenting after experiencing profound loss.
A goal for a parent who has lost a child is coming to the place where your sadness shares a space with a quiet joy and gentle peace. It means always remembering, honoring the relationship that is there, and knowing that one does not get over death, but gets on with life.
(Parenting Through Crisis, Barbara Coloroso)